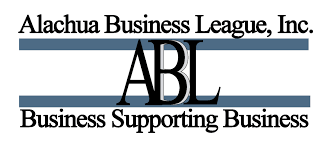 What's In It For Me?
The goal of the ABL is to develop and support the entrepreneurial spirit in Alachua, and promote businesses in and around the Downtown area. Since our beginning in 2003, the ABL has produced two downtown festivals per year. The purpose of these festivals is threefold. First is to promote the downtown area to businesses and consumers. The second is to enable all the local businesses to showcase their wares, especially if they don't have a storefront. And third is to bring traffic into the city.  As of 2019, we have stopped producing two festivals and put all of our efforts into just one festival in November, which is typically held around the middle of the month.
As a member of the Alachua Business League we will credit your $85 membership fee towards one standard 10 x 10 vendor space, as long as your membership dues are paid by the end of April and you are an active member of the ABL. Active membership means attend and/or take part in at least two events before July 1st. If you are not an active member, you will be charged the standard festival fees when you fill out your festival application.
Proceeds from this festival, enable the ABL to offer an annual scholarship for 3 Sante Fe High School students to attend Santa Fe College, as well as support other local programs.
We also conduct casual monthly events, in the form of membership meetings, network challenges and Meet and Greets. These will provide you the opportunity to meet other business owners, learn what is happening in the community, discuss local issues, promote your business through networking, have a voice in local economic development, and to participate in the development of the central business district.
Another benefit to membership in the Alachua Business League is free advertising on our Membership page of the website, inexpensive advertising in other areas of the website, social media exposure and occasionally, training that is relevent to your business.
We invite you to become an ABL member by completing the online application below. There are three levels of membership. The first level is for businesses with less than 6 employees and the cost is $85. The second level is for businesses with 6 or more employees. This level is $125.00. Level three is for non profit organizations as designated by a 501c3 status, and  there is no charge for this category.  You will have the option to pay online or you can mail a check.
With your involvement we will continue to make Alachua a great place to live and work. The Alachua Business League's mission is to encourage all Alachua businesses and organizations to work together to achieve greater success for everyone while maintaining our high quality of life. Meetings are monthly, officers are elected annually, and every member is encouraged to participate. As with anything, the more you put into the ABL, the more you will benefit from membership. Together, we hope to make a positive difference in our businesses, our town and our lives!
If you are interested in becoming a member or wish to renew your membership, please click on the appropriate button below and fill out the form completely.
If you have any problems with any of these forms, please contact the Alachua Business League at Alachua.business@gmail.com or you can go to our contact page.
Also, know that when you fill out these forms you should get an email confirmation. If you don't receive one, please check your spam or junk folder.